Discover more from Biv NFT ⚓
a newsletter covering the latest alpha (and beta) in the NFT space...every Tuesday and Thursday.
⚓️ coolman's animated series
gm.
RIP 'bagner'
(July 5, 2022 - July 6, 2022)
ALPHA ⚓️
CoffeeDan (real name Danny Casale) is the artist behind the project Coolman's Universe. you may have heard of him…he made a fun bop for Crocs, is represented by CAA, and *once* had a meeting with Disney.
yesterday, the project announced they're getting an animated series…but not from Disney. instead, it's the studio Cartuna that will be starting its production "soon".
(it isn't exactly the House of Mouse, but they have won a few awards for their animation FWIW)
that we know of, there is now the 1) Robotos show, 2) a Smilessss ::) show, and 3) a Toy Boogers show in development over at TIME Studios. that means, Coolman's Universe is likely the largest NFT project to date to get an animated series (officially).
while the news went off with more of a whimper than a roar, I still do believe media is the best path forward for a lot of these NFT projects.
while streaming services struggle (I'm looking at you Netflix), animated content seems like a great play…you get new content on your platform that has replayability.
you don't have to pay the likes of Adam Sandler or Martin Scorsese millions of dollars for movies that everyone will just watch once. and you also don't have to shell out $100 million for special effects like in Stranger Things.
from the project's side of things, it also makes sense a whole lot of sense. JPGs are already a visual medium, so just add some motion to all these NFTs, and…boom…you already have *something* to work with. the next step is just hiring some good writers to get some quality storytelling going.
(I'm available to write for the show, Dan, if you're looking for writers and also happen to be a subscriber!)
Thanks for reading BivNFT ⚓! Subscribe for free to receive new posts and support my work.
lastly, from our side, it's encouraging too. it will put NFTs into the homes of normies everywhere, which could help with that "mass adoption" I keep hearing about.
BETA ⚓️
All around good guy and very unproblematic Chris Brown launched his NFT project yesterday…to one of the biggest duds in recent NFT memory. of the 10K in his collection, only 246 sold after day 1 (2% for all you math-heads out there).
Kevin Hart (let's be clear, a much better person relatively), also has his transparent cash grab launching today.
it's not that I find celebrities completely useless…I just find their NFT projects to be.
do I want an NFT of a celeb's face with traits I've already seen a million times on it? absolutely not.
do I want behind the scenes access to Chris Brown making music? nothing sounds more boring.
I'm clearly not the biggest fan, but I can assure you that there is *something* they could offer as 'utility' that many of their followers/fans would be interested in. finding that sweet spot could attract us degens to their project, while still unlocking a new pool of users for the NFT space.
instead we're stuck with this.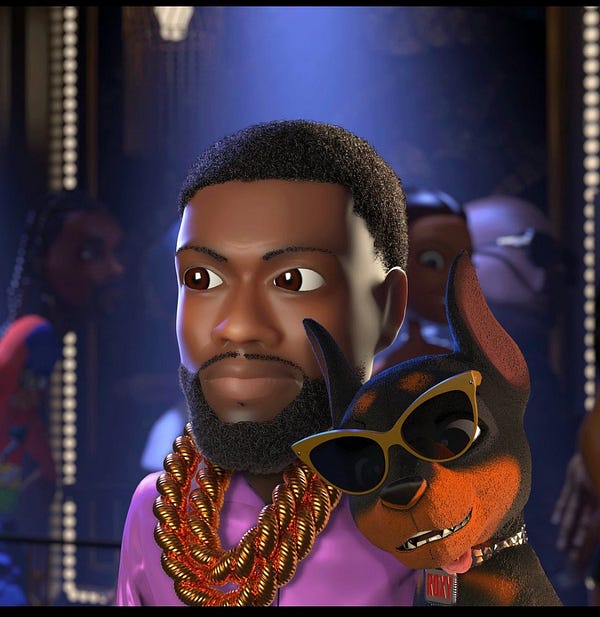 DELTA ⚓️
custom Reddit avatars were rolled out well before NFTs became the "next best thing". for that reason, this made too much sense…though I'm sure it will be met with much derision as no website hates NFTs more than Reddit.
it's funny to me how we have nostalgia for things that happened less than a year ago. remember these? just imagine when *actual* time has passed and people remind themselves of these dumb NFTs we all bought years ago….
Thanks for reading BivNFT ⚓! Subscribe for free to receive new posts and support my work.